Welcome to Ethiopia
GETTING YOUR VISA
You will need a visa to enter Ethiopia, but don't worry, visas may be obtained at any of Ethiopia's embassies abroad. Citizens from many countries may also receive their 'Visa On Arrival' at Bole International Airport. However, please be aware that this only applies if you are arriving by air; you must already have your visa if arriving overland.
To receive your 'Visa On Arrival' at the airport, you will need to pay a fee of $50 in cash for each person in your group. Your passport should be valid for at least six months after your date of entry.
You will also need to provide the name and phone number of either your tour operator or the hotel where you will spend your first night. Passport photos or other documents are not required. If your country is not on the listed here, you can receive your visa at the nearest Ethiopian embassy or consulate.
If you have any questions, or require any assistance gaining your visa, please contact Lucy Ethiopia Tours for more information.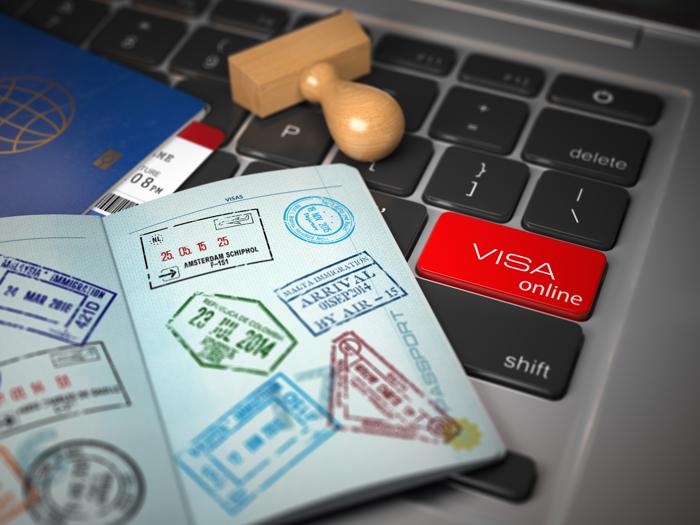 FLIGHT
Although various airlines fly to Ethiopia from all over the world, Lucy Ethiopia Tours recommends travelling with Ethiopian Airlines.
Ethiopian Airlines is Ethiopia's national carrier, the fastest growing and most profitable airline in Africa and one of the safest airlines in the world. And, better yet, booking your international flight with Ethiopian Airlines can mean that you get a discount of more than 50% on domestic flights in Ethiopia; just make sure you book them at the same time.
ETHIOPIAN MONEY AND FOREIGN EXCHANGE:
Ethiopian currency is the "birr" and comes in denominations of 1, 5, 10, 20, and 100 birr notes. You can easily change your foreign currency for birr at any of Ethiopia's banks. Please be aware that, if you plan to change any remaining Ethiopian birr back to a foreign currency at the end of your tour, you should keep the receipt of your original foreign currency exchange.
The bank will need to ensure that you actually brought foreign currency into Ethiopia, and will want to see your receipt as proof. For this reason, we suggest you only change funds that you are confident you will spend during your tour. If you find that you need more birr, there are banks available in most towns and cities.
ATM machines are also widely available in Addis Ababa and are increasingly found in the larger towns. Before leaving home, you should inquire at your bank about any transaction fees for using a foreign ATM. At most banks, the total amount that can be withdrawn by any one ATM card is 3,000 – 4,000 birr per day. Credit cards are generally only accepted by Ethiopian Airlines, some travel agents, and at foreign hotels such as the Sheraton, Hilton, or Radisson Blu. You should not plan to use your credit cards at local restaurants or gift shops, but should instead come prepared with birr.
ETHIOPIAN FOOD AND DRINK
Home to The African Union, various United Nations offices, and countless foreign NGOs, Addis Ababa is very much an international city and its visitors find that they can enjoy all types of cuisine. Outside of the capital, your food options are more limited. The major tourist destinations usually have good (some very good) Western fare, but in the more remote areas, injera with various meat, vegetables, and 'wot' (stew) will be your primary option. Luckily injera is healthy and delicious! But various pasta dishes are also widely available.
We recommend that you avoid tap water during your visit. Bottled mineral water,sparkling and still, is available throughout the country. But please do make sure that you take your empty bottles away to recycle – we can help with this. In most towns an assortment of freshly-squeezed juices and smoothies are available.
Home to a surprising number of breweries, Ethiopia boasts some very good beers. While Ethiopian wine may be too sweet for many foreigners' taste-buds, if you enjoy a drink now and then, you should definitely try 'tej' , a homemade honey-wine found throughout the country. If you fancy something stronger, there is always 'ireki ' but be warned… try it at your own risk
. Here are some more Ethiopian delicacies you should try on your visit:
'Shai' (tea):
Ethiopia is famous for its fine coffees, but where you aware that it is also home to some excellent teas. Ethiopians often drink tea at the end of their meals to aid digestion. Most of our tea has a reddish-orange hue and a slightly minty flavor. A variety of black, green, and herbal teas are widely available at coffee shops.
'Firfir':
Chopped up injera mixed with spices. There are different varieties of firfir, including fasting (which can be good for vege tarians and vegans) and non-fasting versions. It is served with meat, vegetables, and even french fries. It's served on top of more injera and is usually eaten at breakfast by Ethiopians.
'Beso':
A smoothie-like concoction that is a classic pre-workout drink for Ethiopians. Rather than fruit, barley (and sometimes other grains) is blended with a mixture of water and honey, providing some great fuel for competition. Perfect before a trek, you don't have to be an athlete to enjoy beso.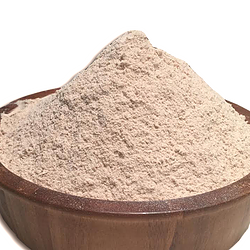 'Chechebsa' :
A traditional Ethiopian breakfast made up of chopped-up injera mixed with 'awaze' (chilli) sauce and a few other spices. Topped with yogurt and served with local honey for dipping.
'Injera' with 'Wot' :
Injera is the staple food of Ethiopia and it is served at almost every meal. It is a soft, spongy, sometimes sour bread. Tear off a piece with your hands and use it to grab one of many different wots (stews made from vegetables, meat, beans, or spices). There is an extraordinary variety of wots, including spicy and non-spicy options. See how many you can try while you're here.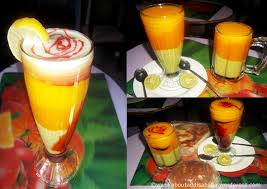 Juice :
Ethiopian juice is some of the best you'll find on the planet; everything is freshly squeezed. Juice bars, or 'jus bets', are everywhere and at any of them you can order juice from many combinations fruit. The classic Ethiopian preparation is called 'spriss' , which is a mixture of mango, papaya, and avocado.
'Tibs' :
Beef or lamb cut up into pieces and fried, topped with peppers and onions and served with injera. Usually comes with chilli, awaze, and Ethiopian mustard for dipping. 'Fetira' : A fried and crispy breakfast, which has a pastry-like texture. This flaky, pancake-like base can be filled with vegetables, meat, and fruit, but is most commonly filled with eggs. Fetira is almost always served with honey.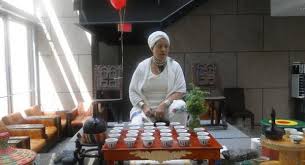 'Buna' (Coffee) :
Ethiopia is famous for its coffee and all visitors should try it. Ethiopian coffee beans are as fresh as they get and Ethiopians are proud of the history and culture surrounding their coffee. Coffee ceremonies and cafés are ubiquitous and it makes a great souvenir to bring home.
'Fasting' food :
As some Ethiopians fast up to 250 days per year, there is a demand for a variety of fasting food. Fasting food is essentially vegan (except for the possible exception of fish, which is made by many Ethiopians). Rice, lentils, barley, and a variety of vegetables are used in preparation of these wots.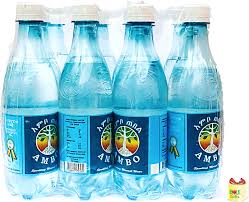 'Ambo' and 'Mirinda' :
Mirinda and Ambo are both Ethiopian-made beverages that can be found at almost every restaurant in the country. Mirinda is an orange soda that is made with the sugarcane grown in southern Ethiopia. Ambo is a bubbly mineral water that is bottled in a town west of Addis Ababa with the same name. During your tour, there will be plenty of opportunities to taste different Ethiopian food and drinks. Ask your guide for more information and enjoy!
HEALTH AND SAFETY:
Ethiopia is one of the safest countries in Africa for visitors, and violent crime against foreigners is almost unknown. However, all tourists should always take extra precautions to secure their valuables. A money belt (or other means to hide cash and documents) is strongly recommended.
All tour members are encouraged to purchase travellers' health insurance, including cover for emergency repatriation. Many carriers offer reasonably priced short term policies.
Lucy Ethiopia Tours recommends that all tour participants consult their physicians 30 days prior to tour departure. You may need to have top-up or travel vaccinations and your medical practitioner can advise on this. Certain areas of Ethiopia have malaria-carrying mosquitoes. Again, your physician can help you to determine which prophylactics, if any, are necessary.
Visitors coming from certain destinations are required to have a Yellow Fever immunisation card. All medium-to-large towns have pharmacies, but it is advisable to bring a sufficient supply of any medications that you may require during your stay.
Lucy Ethiopia Tours requests that participants disclose any serious health issues prior to departure. This information will help us to respond accordingly in the rare case of any medical emergency.
The Ethiopian Red Cross has a free emergency number which may be used within Ethiopia: 936
Lucy Ethiopia Tours will do everything we can to help you prepare for your trip. Please don't hesitate to contact us if you have any questions.
me to WordPress. This is your first post. Edit or delete it, then start writing!